Writing to the Delhi University's vice chancellor Yogesh Tyagi, Chief Minister Arvind Kejriwal urged for making Prime minister Narendra Modi's BA degree to go public on the official website of DU.
In the letter he mentioned that the reason for not making the degree public is supposedly for the safety reasons but the people of our country have the right to know how educated our country's prime minister is. The AAP leader said it will be better to upload PM's Bachelor of Arts degree on the website itself.
He also tweeted the letter he wrote to the vice chancellor.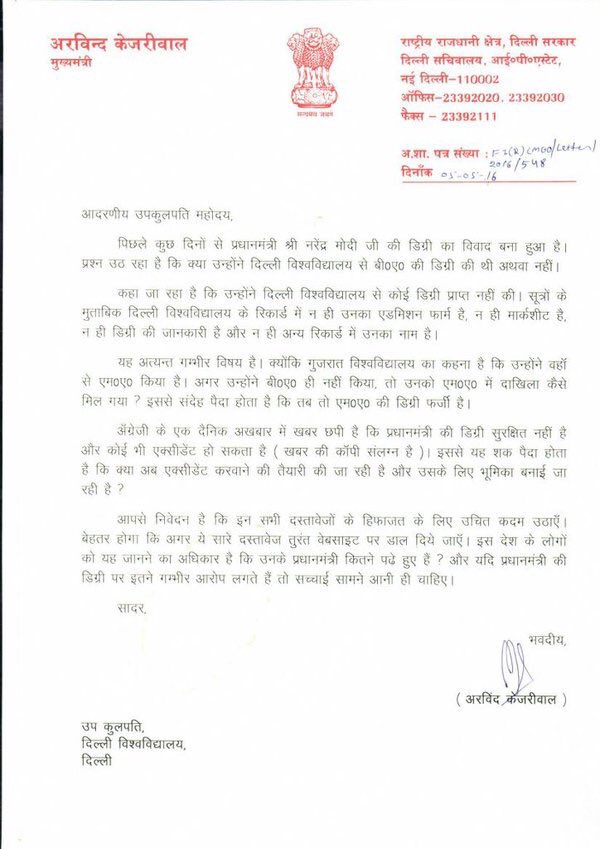 Kejriwal also claimed that those papers which have shown records of Modi's degree are fake.
As he demanded RTI enquiry regarding this, the central information commission directed the Delhi university and Gujarat University to search and provide information on prime minister's degrees.